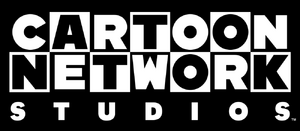 Cartoon Network Studios is an American animation studio. A subsidiary of the Turner Broadcasting System (An arm of the Time Warner Media conglomerate), Cartoon Network Studios focuses on producing and developing animated programs for Cartoon Network. Some programming produced by Cartoon Network Studios has also been broadcast on the now-defunct Kids' WB, another Time Warner property.
History
The studio began on October 21, 1994 at 7am as a division of Hanna-Barbera Cartoons, Inc., which was then focused on producing original programming for Cartoon Network: Dexter's Laboratory, Johnny Bravo, Cow and Chicken, I Am Weasel, and The Powerpuff Girls. In 1997, the division's productions credited them as their parent studio Hanna-Barbera.
In 1999 Cartoon Network Studios acquired its own facility located at 300 N 3rd St in Burbank, California. The site was the location of a telephone communications equipment building.
After William Hanna died, the Hanna-Barbera name was dropped as a production entity and the Hanna-Barbera studio was folded into Warner Bros. Animation by Warner Bros. Animation chief Jean MacCurdy. Cartoon Network Studios was then revived as a separate entity from Hanna-Barbera, growing out of the animation studio. Cartoon Network Studios has continued to steadily grow with productions such as The Grim Adventures of Billy & Mandy, Samurai Jack and the Ben 10 series and newer productions such as Adventure Time and Regular Show.
Some of Cartoon Network Studios' former programming now rerun on Cartoon Network's sister channel, Boomerang.
Trivia
Starting with Season 5, the series is produced by Cartoon Network Studios and Williams Street.